Capture The Wedding Joy
Any bride and groom will love a customized wedding oil portrait painted by our talented artists. We can capture the joy of their special day in a unique gift they will enjoy forever.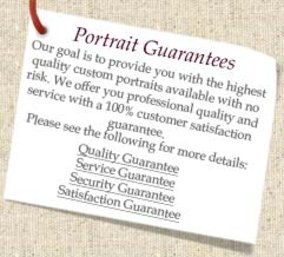 Wedding Oil Portrait
In this custom painted bridal oil portrait, our professional artist has captured the adoring look in the eyes of the bride and the groom, revealing the happiness of this young couple on their wedding day. The painter has done a wonderful job painting the special setting in this elegant commissioned wedding oil portrait.
Click the Wedding Oil Portrait to View In Full Size

Wedding & Bridal Portraits