Pet Portraits
Faithful and loving pets may not be human family members, but they're just as important. Animals also deserve to be immortalized in personalized in a professional portrait. Pet oil portraits of dogs, cats or any other animal can be very beautiful. But the real value of these personalized pet oil portraits lies I the powerful emotions they evoke in their owners.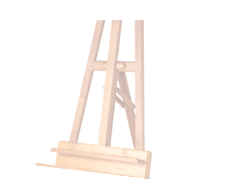 Pet oil portraits are most often requested for dogs and cats, although paintings of other animals such as horses and parrots are also popular. Any pets that have been an important part of a person's life can be honoured in beautiful pet oil portraits.
Many owners will purchase a customized pet oil portrait once the animal has died. This allows them to preserve the memory of their beloved pet. However, there is no need to wait until then. You can enjoy the pet oil portrait of your dear dog or cat while they're still alive.
Many customers purchase personalized pet oil portraits of a person's dog or cat as a gift. Oil portraits of a friend or family member's pet often become one of the most original treasured, gift ideas you can give someone., Painted portraits are a wonderful way to celebrate a person's birthday or anniversary or simply to show someone how much you care about them.