Self & Senior Portraits
Beautiful oil portraits of a man or of a woman are especially admired not only for their aesthetic value, but also for the emotions they can evoke. Oil portraits convey the warmth and personality of the man or woman who is painted.
This trait makes oil portraits one of the most appreciated gifts on special occasions such as birthday or anniversaries. On these important dates, custom portraits show our appreciation to the man or to the woman who is about to receive them.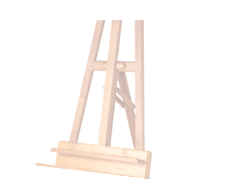 A personalized oil portrait of your own self or a loved one may be the best gift you can give yourself. After all, who deserves this gift more than you? These beautiful custom portraits can be created from a photo of your face, half body or entire body. You can also submit a photo of you alone or one that contains other people.
A personalized and customized oil portrait of the face or or body of your own self, whether man or woman, is an excellent investment. Everyone who sees your self portrait, will be impressed with this beautiful work of art. You will value this professional portrait from the very first day you receive it.