Family Portraits
For many centuries, oil family portraits have adorned the richest homes of European society. Parents, children and other generations of each family appear in these personalized family portraits. Despite the invention and popularization of the photo, oil painted family portraits continue to evoke a special aura.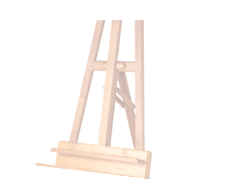 Why are oil family portraits considered so special?
First of all, family oil portraits are very valuable gifts. Some customers purchase family portraits for special occasions such as the arrival of a new child, an anniversary or a wedding. Others want to capture the happiness of their family life in a warm and beautiful handpainted oil painting of each family member.
Many of our customers purchase a customized portrait of their senior parents so they will always remember them. These custom portraits are often given to the parents as a tribute to their life. Oil portraits of parents become one of the most valued possessions by sons and daughters when their mother or father eventually passes. These beautiful custom portraits are the best way to honour them and preserve their memory for future generations.
In addition to looking beautiful and elegant, family painted portraits in oil can contribute to the cohesion and emotional union of the entire family. Personalized oil portraits normally evoke emotions and feelings which are much stronger than other objects or gifts.
If you decide to purchase a personalized family portrait, you will enjoy it for the rest of your life.